Congress is easy! Lets just party! THROW ANOTHER JEW ON THE  FIRE!
Or so it goes in the halls of congress these days.  The leader of the "Cause I Said So!"  ( Democrat) party, is having a fools paradise sucking the oxygen out of the Democratic swamp that worships  her.  She is the best example of the effects of ignorance on the political process.
If one wants to know what happened to put Israel where she is, learn history. If you want to know what the scuttlebutt is in the halls of congress, lend an ear to the girl on the unicorn. with Ocasio Cortez, and her comrades, Rashida Tlaib, and Ilahn Omar are the face of the Democratic party.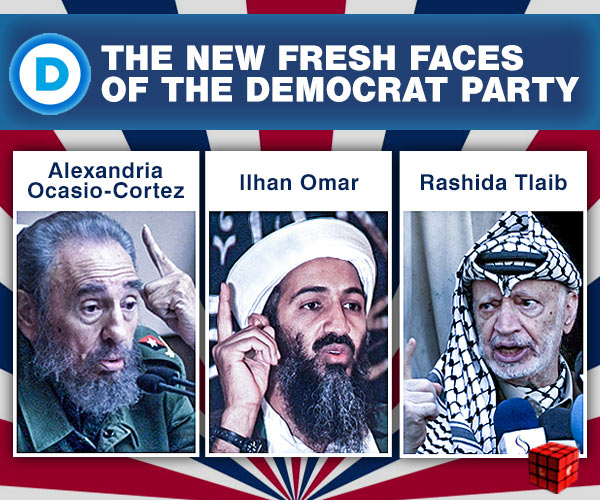 If not for the efforts of a few monks and scribes of sundry sorts, much of the mysteries of the past, prior to the fall of the Roman Empire, would be lost forever. Much was lost,  however, and that can never be regained.
How is it that in a span of far less than a century so much has been lost to the Democratic party? At the end of WWII the area, awarded the Jews by the English, the area now known as Israel was instantly attacked by three armies bent of the destruction of the Jews and their dream of living in an Israel of their own making. Word has it, according to the resident expert on recent history, Rashida Tlaib,  the Jews were welcomed with a warm and comforting embrace by the local Bedouins.
Photographs, films, books, major movies, living witnesses and copious quantities of Nazi documentation have it differently than Ms. Tlaib.  Rashida.   Ignorant by regular standards, has proven to possess  GARGANTUAN LEVELS OF IGNORANCE……. or is she just lying?.I guess we could hire some scribes to keep the history of the twentieth century so that those who can't get the message, with all of our miraculous methods of communication, will not get in the way of spreading the word.
Of course we could all just give in to the truth and understand that AOC and her co-horts have proclaimed, long and loud, "we are anti-Semitic!"  A true toady will not believe the truth, even at the expense of denying reality.  If he/she is told to believe a frog is a dog, she/he will be shopping for tiny little cat leashes to take walks with their amphi8biams of love.