When the carnival came to my tiny town in the wheatfields of northwestern Oklahoma, I would first seek out the "Cranes" which was a game that offered a little toy steam shovel in a glass box littered with folding knives that looked very much like real switchblade knives, fuzzy dice, tiny cap guns etc.. I don't know whether they were real switchblades or not . I never was able to get the steam shovel to stop over the knives as it slammed wildly around the glass box with each turn of the crank I made.  So, with my last tickets I would move on to the darker corridors off the midway, lined with garish murals of mummies and sea monkeys and occasionally, if you were really lucky, a severed head in a jar!
In  Washington D.C., if  you were to walk away from the lights and carnival calliope music, of the midway,  step into the shadows of the tent called congress and take a peek, you would see the Democratic party, sticking heads in glass jars and wrapping mannequins in gauze bandages to put on display as "mummies".  Anything to cull rubes off the bright midway to the darker corners, where pie-eyed country boys would put their dollar down.
MEET "OMAR SULEIMAN" FAMOUS JEW HATER AND SUPPORTER OF TERRORIST ORGANIZATIONS. INVITED TO GIVE THE OPENING PRAYER OF THE U.S. HOUSE OF REPRESNTITIVES. The Dems have found another severed head!
Further down that dark corridor of the midway is the Ilhan Omar tent. In this tent is a Star of David sitting in a jar of piss right next to another jar of urine, with a crucifix floating around. Her corridor is the longest, she has discovered the gutless allegiance of American liberals. She smiles a lot because she has never found a group of supposed grown-ups so easy to push around. When offered the opportunity to censure  her damaging words they have been nothing more than Omar lackeys, willing to sing chorus for anti-Semitism. .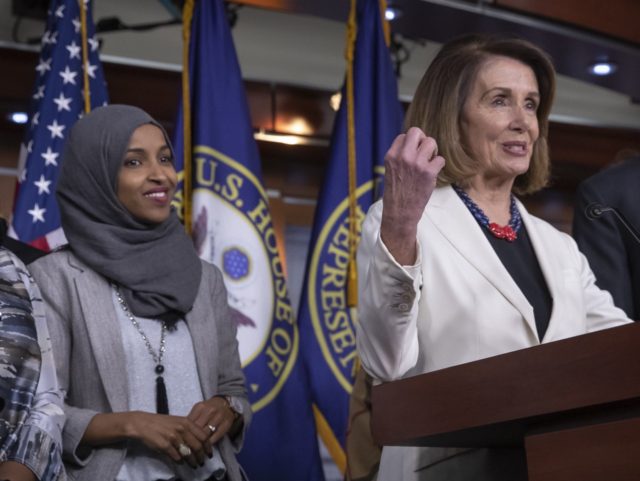 Thus it goes in the halls of congress these days Omar, dancing with fellow Muslim Rashida Tlaib, who has garnered attention from her comment "We're going to impeach that motherfucker!"     No link here, nuffs been said…..