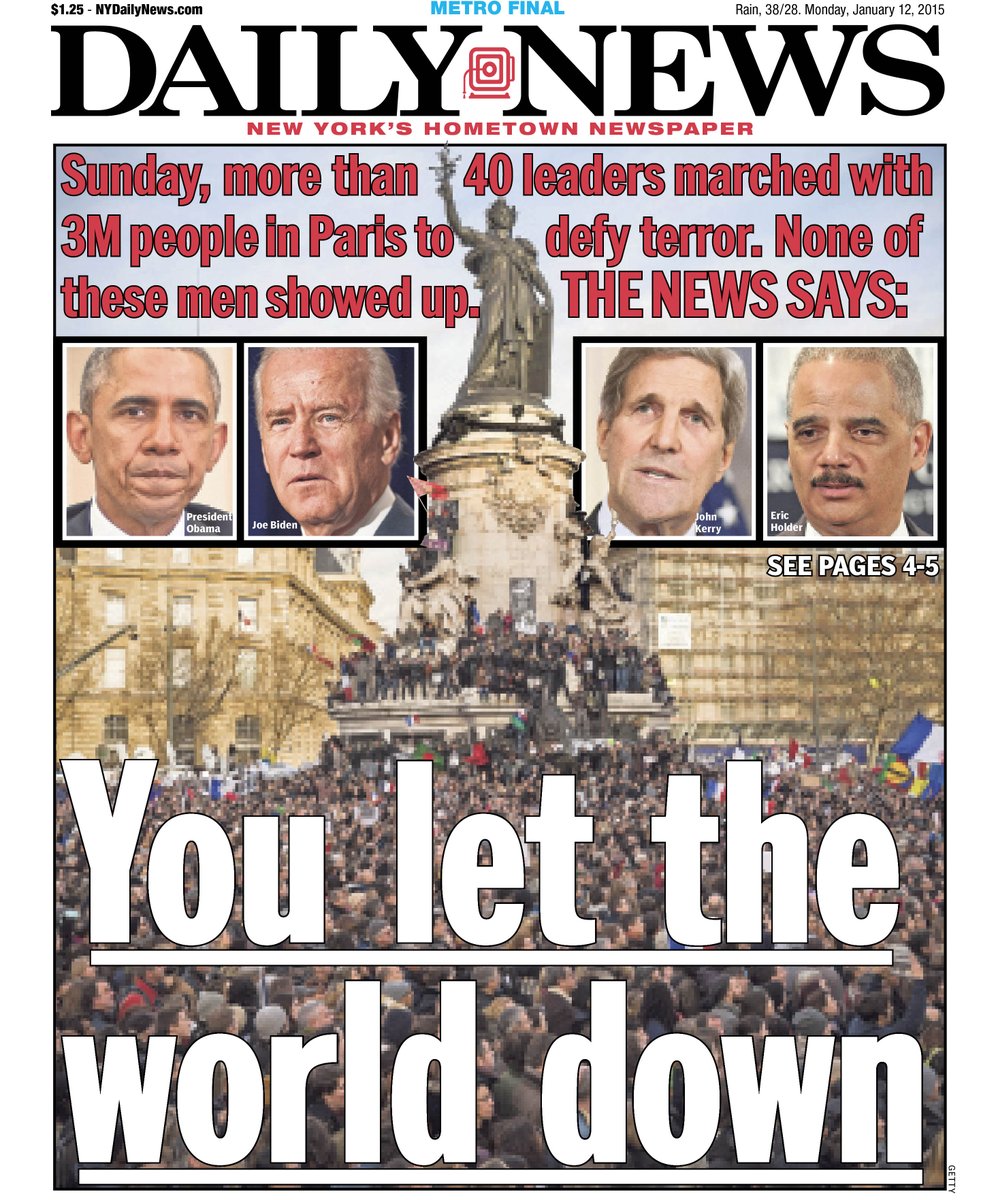 Obama skipped out on the world leaders March of Unity  in Paris this week. I will not belabor the issue with a condemnation of his obvious lack of concern about the terror attack that spawned the largest public demonstration since Paris was liberated (actually this demonstration was larger), by the allies in WWII.  Obama's not there because to respond like there is a problem would be admitting that it was a problem important enough to respond to.  An anti-terrorist rally could send the message that we were at war with Islamic extremists. Obama cannot: validate the word terror, admit to anything like a war,  or use the word Islam in reference to anyone who wreaks havoc in any venue. In short, to attend would draw attention to a problem he is busily shunting to the side tracks.
Barack backed the Muslim Brotherhood in the election that Egypt took back.  Fate filled the spot with a man who is acting like a true and dynamic leader and champion of a unified Egypt.  I was shocked when I saw the following vid.. It is interesting to note that his audience is getting quite a hiding back o' the woodshed.  Lots of downward gazes.
The content ofthis address is one the most important statements made by Muslim leader in recent history. He is presently hunting down and killing Obamas renegade replacement players, The Muslim Brotherhood.
Al Sissi is the first Egyptian president to visit a Coptic church since Nasser. If he lives he can be a pivotal man in history. Hmmmm interesting.
Isisi at a Coptic church