In a failed at attempt to mimic the strategy of her cold war predesessors in the CIA Hillary of the State Dept. worked with muslim brotherhood insurgents to oust Mubarak of Egypt. She forgot to take Egypts 60 years of  fighting the Brotherhood into account while conniving Egypts "Arab Spring." Hillary backed the terrorists.  The army kicked them out in short order and restored rights that the "father of all terrorist" organizations had prohibited. She has definably  gone above and   beyond!
MUAMMAAR GADAFFI once a bad boy, got scared straight during the Iraq Invasion, came to Jesus, (so to speak), and has been doing a lot of foot work and finger pointing for American benefit since. He had to go! Hillary was instrumental in his removal.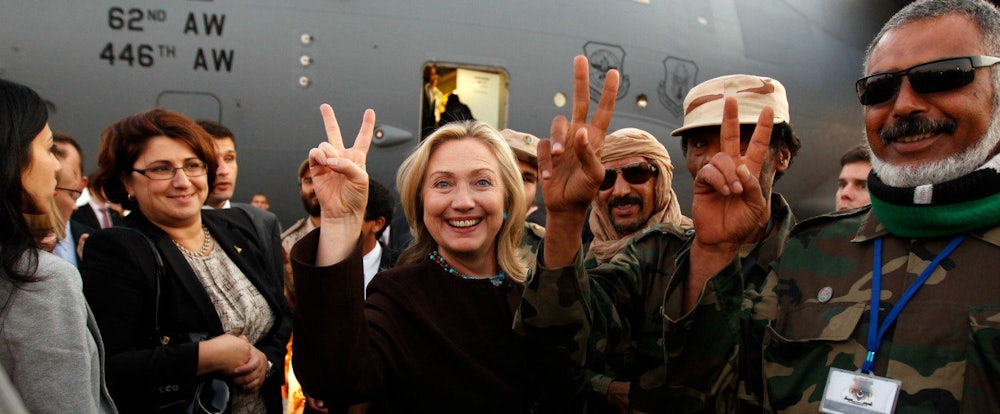 Klikdapik for a rather extensive treatment of Hillary's disastrous nation de-construction that resulted a failed shooting gallery where a nation once muddled along.